PLEASE BE AWARE THAT THERE IS NO BANK ACCOUNT OF AZIZ MEDICAL CENTER IN WHICH FEE CAN BE DEPOSITED FOR THE MEDICAL TEST OR FOR TAKING APPOINTMENT. PLEASE BE AWARE OF ANY SCAMS AND ONLY RELY ON INFORMATION PROVIDED TO YOU BY OFFICAL CHANNEL OF THE MEDICAL CENTER. THE MEDICAL CENTER SHALL NOT BE RESPONSIBLE FOR ANY FINANCIAL LOSS.
WE HAVE NO AGENTS OR REPRESENTATIVES OUT SIDE THE MEDICAL CENTER TO RECEIVE ANY PAYMENT FOR ANY OF THE SERVICES.
Please be advised that AZIZ MEDICAL CENTER has ZERO TOLERANCE for any corrupt practices. If you had any experience of any such activity at the medical center please send us information on our whatsapp number or email us at admin@amcpk.com.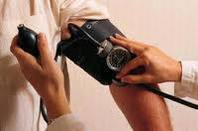 Medical examination for the intending immigrants to the U.S. is carried out as a requirement by the US state department. This examination is done according to the guidelines provided by the Center for Disease Control (CDC) Atlanta, Georgia USA. A complete physical examination is carried out on all applicants. Applicants may take their meals prior to coming over for their medical examination as all the initial blood and urine tests do not require a fasting state. Children between 2-14 years of age shall be screened for TB by cell-mediated immune response test (QFT PLUS OR TB SPOT). The QFT-Plus assay requires blood to be collected in specialized tubes. The medical report will not be completed unless blood specimen is obtained and the required test is performed at Aziz Medical Center. X-ray chest and blood test is also done for applicants above 15 years of age. These investigations are done at the center and tests brought from other medical facilities are not accepted. In addition to these tests the doctor may ask for additional tests as deemed necessary to the process the medical report.
Please also see the
US department of state medical examination FAQs
.
---
VACCINATION
According to the CDC guidelines the first dose of the vaccines is given to every applicant. These vaccines are specific for specific age groups. All the immunizations are carried out at Aziz Medical Center.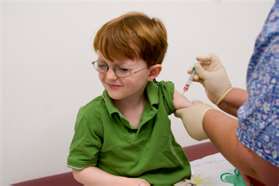 ---
DO I NEED TO TAKE AN APPOINTMENT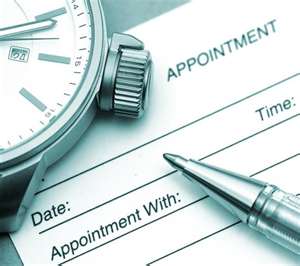 With the implementation of eMedical, online appointments need to be confirmed after locating your case in eMedical portal. This may take 24-48 working hours after the online appointment is submitted. You shall receive an email providing you with the details as well.

---
WHAT TO BRING
1. All applicants must appear in person for medical examination
2. Original Valid Passport
3. Two coloured photocopies of the passport data page.
4. For eMedical cases one recent passport size photograph with white background. For paper medical 6 recent passport size photographs with white background are required.
5. DS form 260 bearing your
Consular Electronic Application Center (CEAC) barcode
and the
interview letter
. 260 form can be completed by clicking
here.
6. Any previous medical/surgical notes and prescription for medications (if any)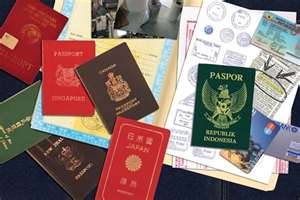 7. You are requested to bring original Polio certification and one copy of the certificate from authorized centers of Governments hospitals only. *For visa purpose polio vaccine can be given at the medical center at an additional cost. Failure to provide with an authentic valid Polio certificate may result in delay of your visa process.
8. You may complete the medical history form and submit it online or bring a print out on the day of the appointment. This will save you time and inconvenience. Click
here
to fill the form.
9. Fee for medical examination in Pak Rupees or in US dollars.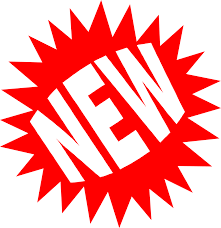 COVID 19 VACCINE REQUIRMENT
10. Applicants having their medicals on or after 1st Oct. 2021 shall be required to have completed the series of COVID 19 vaccination. The administered vaccine should be listed for emergency use by the World Health Organization (WHO) or the US Food and Drug Administration must have licensed or authorized that particular vaccine.
11.
Copy of appointment confirmation email.
Please be advised that the medical examination shall not be processed unless the applicant provides valid immunization certificate on the day of the appointment.
Exemption:
Children or young adults not yet advised immunization by NCOC are exempt from this requirement. Applicants for whom the vaccine is contradicted should provide with all medical reports supporting the contraindication for their condition.
To download your COVID19 immunization certificate please visit:
https://ncoc.gov.pk/covid-vaccination-en.php
*Please check with medical center about the availability of the polio vaccine.
---
WHAT NOT TO BRING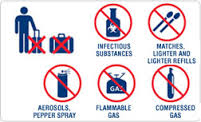 All applicants are requested not to bring any large bags or wear unnecessary jewellery on the day of medical examination. Any accompanying person with the applicant may not be allowed in the medical center. Please do not bring along with you any other person as an attendant or escort. Only those applicants requiring special assistance are allowed one attendant to accompany them in the medical center. If you require special assistance please inform the medical center before coming for medical examination.
---
WHEN DO I GET THE REPORT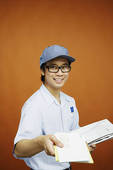 EMedcial requires that all the medical reports are submitted electronically through the eMedical portal. Applicants' shall however will be provided with a copy of vaccination sheet and a chest X-ray CD, that they will have to hand carry to the port of entry of the United States of America. Copy of the vaccination record and the chest X-ray CD can only be provided after 3 working days. You may collect these items after your interview at the US consular section.
Medical examination report is highly confidential and no other reports can be released to the applicant as per the policy of the US department of state and the Center for Disease Control USA.
You may request to courier the vaccination sheet and the Chest X-ray CD to the address provided by you at the time of the examination. This will incur additional cost for the courier service charges.


---
IMPORTANT INFORMATION FOR THE APPLICANTS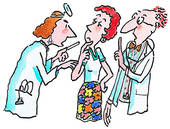 PLEASE BE ADVISED THAT THE MEDICAL EXAMINATION CANNOT BE CARRIED OUT UNLESS YOUR INTERVIEW HAS BEEN SCHEDULED BY THE US EMBASSY CONSULAR SECTION.
You are advised not to book an appointment for the medical examination earlier than three weeks from the date of interview due to 6 months of validity for the normal medical examinations and 3 months validity in the examinations with abnormal chest x ray.
If your medical examination is normal and no further investigation is warranted then the report will be submitted electronically in 3-4 working days.
If you are coming from a different city your vaccination sheet and the chest x ray CD can be delivered at the address provided by you through a courier service. You are liable to pay for the courier charges.
Any intentional attempt to hide medical or physical condition shall be informed to the embassy.
If you are pregnant please inform the staff at the registration desk so that vaccines which are contraindicated are not given to you. These vaccines may be harmful to your baby.
Complete physical examination is required by the CDC and whole body shall be examined. Please take in account hygiene and cleanliness.
If you or your child has high grade fever or severely ill please re-schedule your appointment and only come for medical examination when you or your child has recovered completely.
Please bring your vision glasses or contact lenses at the time of medical examination. Please also bring your previous prescriptions of medications or surgical notes if any.
Applicants are required to provide complete postal address in Pakistan and complete address with zip code of the United States where they intend to stay.
Children between 2-14 years of age shall be screened for TB by cell-mediated immune response test (QFT PLUS OR TB SPOT). The QFT-Plus assay requires blood to be collected in specialized tubes. The medical report will not be completed unless blood specimen is obtained and the required test is performed at Aziz Medical Center.
You are advised to wear loose and easy to wear clothing on the day of the examination.
For Pregnant Females:
Applicants who are pregnant will have to undergo chest x ray carried out irrespective of the term of pregnancy. The x rays are done under double lead guard cover to protect the foetus from any danger of being exposed to radiation. Please note that your medical report cannot complete with out chest x ray. These are the guidelines laid out by the CDC.
Passports having less than 3 months of validity are not acceptable as per instructions form the US embassy consular section.
---
WHY I HAVE BEEN ADVISED SPUTUM TEST?
Pulmonary Tuberculosis is a communicable disease. This spreads from one person to another. The germs of TB may linger in body for a very long time that may become active at any stage of life. Some people may be infected by this disease but never develop any symptoms. Some people may develop symptoms like fever, unexplained cough for more than 2 weeks, weight loss and night sweats. If this disease attacks lungs it causes scarring of the lung tissue. This scarring is often picked up on the chest x ray. The x rays are reviewed and reported by the radiologist of the host country. Pakistan is one of the high burden countries with respect to pulmonary Tuberculosis. It is for this reason the host country requires that any abnormality suggesting old or active TB should be evaluated by Sputum smear and Sputum cultures on 3 consecutive days in early morning on empty stomach. The result of a negative test is only available after 8 weeks. There is no option but to wait for the sputum smear and culture results. You may read more about these guidelines by visiting the online pages of the country's visa medical examination information.
Under normal circumstances at any other doctor's office, the x ray findings may not require sputum examination but host country's guidelines are very clear to have this gold standard test done in all those cases where the chest x-ray is suggestive of any abnormality. This test rules out any active TB in the applicants before they travel to the intended country. The medical center cannot waive off this test for any reason and applicants are requested not to argue with the staff of the medical center in this regard.